Jonas&Christina; af Jochnick Foundation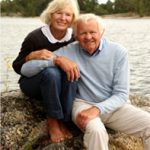 The Medicover Foundation's PoZdro! programme's is financed from private funds received from the Jonas&Christina Af Jochnick Foundation. The Foundation was established in 2012 on the initiative of the founder of the Medicover Group and Synevo laboratories, Mr Jonas af Jochnick.
His goal was to support charity projects and health care initiatives, and establishing the Foundation was a way to enable the founder and his family to translate this vision into practice. Jonas af Jochnick wanted to make sure that he left behind a legacy that will continue and develop. The Foundation's aim is to ensure funding for many valuable projects as well as providing a platform through which the stakeholders will work to develop and sustain positive values.
Other charity projects
The af Jochnick family considers charity work to be of utmost significance, having previously made numerous donations to charities such as Hand In Hand, Childhood and the Stockholm School of Economics. The Family members feel it is their duty to share their private assets with those in need and work to improve the quality of life for people around the world.
The Foundation's key tasks include, but are not limited to, supporting education and training in the field of disease prevention and promoting sports as well as physical exercise among young people.
This is particularly important in today's fast-paced environment: we are constantly short of time, which is not conducive to achieving a balance between the spirit, body and mind. The number of people suffering from lifestyle diseases is therefore constantly increasing, and most of these diseases are chronic in nature.
The Foundation believes that the key to keeping societies healthy is to encourage people to lead healthier lifestyles – and prevention the key to improving health worldwide.